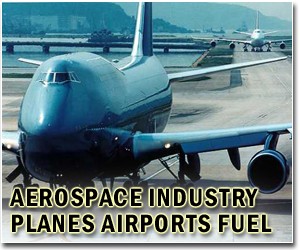 Chinese airlines to buy 35 Embraer planes
Beijing (AFP) April 12, 2011 - Brazilian aircraft manufacturer Embraer will sell 35 E190 planes to two Chinese airlines in a deal to be signed during President Dilma Rousseff's visit to China, Brazilian officials said Tuesday. Rousseff was due to meet her Chinese counterpart Hu Jintao on Tuesday, and the deal -- which, based on the plane list price of $40 million, would be worth $1.4 billion -- was expected to be made public at that time, they said. Under the agreement, state-owned giant China Southern and Hebei Airlines, a regional carrier based in the north of the country, will purchase 20 and 15 E190 planes, respectively. The aircraft can seat 98 to 114 people. Embraer is also due to sign an agreement with state-owned Aviation Industry Corporation of China (AVIC) to manufacture the firm's Legacy 600 business jet in the Asian nation, the officials said.

China Southern, the country's biggest carrier by fleet size, has been operating ERJ 145 Embraer jets on regional routes since 2004. With more than 17,000 employees, Embraer is the third largest airplane manufacturer behind global giants Boeing and Airbus. Around 80 of its planes are currently in operation in China's lucrative aviation market. Rousseff, on her first major foreign trip since taking office in January, on Tuesday suggested a new model for trade ties between the two countries based on technological cooperation and the exchange of high value-added products. China has in recent years become Brazil's largest trading partner, overtaking the United States, and in 2010 was the largest investor in the South American nation. Brazil, which mainly exports soybeans, iron ore and oil to China, is seeking to diversify the range of products it sells to Beijing.
Indonesia has chosen South Korea as preferred bidder for its jet trainer project, officials said Tuesday, despite a reported attempt by Seoul's spies to steal secrets from a visiting Jakarta delegation.

The country's sole aircraft maker Korea Aerospace Industries (KAI) announced it had won the status from Indonesia's defence ministry, although the two sides have yet to complete negotiations on price and other details.

A final deal, if sealed, would pave the way for the first export of South Korea's T-50 Golden Eagle supersonic trainer jet, defence ministry officials said.

"Today is meaningful as we became the sixth country to export a supersonic jet after the US, Russia, Britain, France and Sweden," KAI president Kim Hong-Kyung told reporters, anticipating a final deal.

He said the T-50 beat competitors from Italy, Russia and other advanced aircraft makers.

South Korea unveiled the T-50 in 2005 with technology provided by US aircraft maker Lockheed Martin. It hopes to export 16 T-50 jets worth about a total of $400 million to Indonesia, Yonhap news agency said.

Indonesia plans to replace its ageing Hawk Mk-53 trainer jets that are scheduled to be decommissioned this year.

South Korean officials say the T-50 can carry out light attack as well as training roles. The South's air force plans to start deploying a more heavily armed version.

South Korea's spy agency came in for criticism in February following reports that its agents tried to steal commercial secrets from the hotel room of a visiting Indonesian trade delegation.

Newspapers said three agents from the National Intelligence Service entered the room on February 16 in an attempt to steal information on possible Indonesian arms purchases.

The intruders reportedly fled after a delegate abruptly entered the room and saw them copying files from a laptop computer.

South Korea and Indonesia have maintained close defence cooperation.

In 2008 Seoul signed a $90 million deal with Jakarta to buy four transport planes for the coastguard. Last July Indonesia agreed to join a South Korean project to develop fighter jets.