Google book project facing opposition from tech giants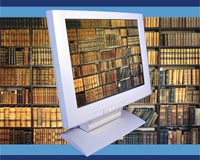 Twitter out to make money from businesses
Micro-blogging sensation Twitter says it is making progress on ways to pump cash from the free service. Twitter co-founder Biz Stone had the blogosphere buzzing anew on Friday with talk of generating revenue from business accounts by year's end. Stone said early this year that one method could be charging fees for commercial accounts used by businesses to spread messages on Twitter. In fresh comments apparently aimed at the venture capital community, which has invested tens of millions of dollars in Twitter, Stone told of the potential for premium services such as pulling data from the sea of "tweets." Twitter, which allows users to pepper one another with messages of 140 characters or less, has seen a dizzying surge in popularity since it was launched in August 2006 but has been unable so far to generate revenue. Stone's comments quoted in Venture Beat came on the day Twitter announced it is adding location to its globally popular microblogging service in a move that will let people see where "tweets" are coming from. "We're gearing up to launch a new feature which makes Twitter truly location-aware," Stone said in a message at the San Francisco-based Internet firm's website. Accurate "tweet-level" location data would let casual users as well as advertisers or businesses track messages based on neighborhood or city. Outside software developers who create applications for Twitter will be able to experiment with the location API prior to the feature being added to the microblogging service. Twitter users interested in letting their whereabouts be known will need to activate the new feature, which will be "off" as a default setting. Exact location data will not be stored for extended periods, according to Twitter. In June, authenticity badges began popping up at Twitter as a way to verify that people tweeting are who they claim to be. Such badges are seen as something businesses might be willing to pay for.
by Staff Writers

Washington Aug 21, 2009

Google's vast book scanning plan, already facing anti-trust scrutiny, a court review and privacy concerns, has run into another hurdle. Amazon, Microsoft and Yahoo! are reportedly planning to join non-profit groups and library associations in opposing the legal settlement with authors and publishers which would allow Google to digitize and sell millions of books. Software giant Microsoft confirmed to AFP it has agreed to join what is to be known as the "Open Book Alliance" opposing the project while The New York Times said Yahoo! and Amazon were also participants. There was no immediate reply from Yahoo! to a request for confirmation, while Amazon said it does "not comment on rumor and speculation." Peter Brantley, a director of the Internet Archive, a San Francisco-based non-profit which maintains a digital library of websites and has its own book scanning project, told AFP the Open Book Alliance was expected to announce its membership next week. "We've been concerned about the settlement since it emerged," he said, adding that it would give Google "an implicit monopoly over the commercialization of all copyrighted works from the 20th century. "Google winds up in a monopoly position over a comprehensive collection of books able to extract monopoly prices either from institutional subscriptions or consumer purchases," he said. "What we're seeking are ways of redressing some of the inequities that a monopoly of access to books would grant. "The motive is not to see the settlement overturned per se," he said. "We really want to see some competition in the marketplace." Google reached a class action settlement in October of last year with the Authors Guild and the Association of American Publishers (AAP) to a copyright infringement lawsuit they filed against the Internet giant in 2005. Under the settlement, Google agreed to pay 125 million dollars to resolve outstanding claims and establish an independent "Book Rights Registry," which will provide revenue from sales and advertising to authors and publishers who agree to digitize their books. Book prices will be set by the author or publisher with revenue from advertising to be divided 63-37 between the rightsholder and Google. The settlement is currently being examined by the Justice Department and still needs the approval of a US District Court judge in New York, who is to hold a "fairness hearing" on the deal on October 7. The project has not only come under fire from groups worried that the settlement is anti-competitive. The American Civil Liberties Union, the Electronic Frontier Foundation and the Samuelson Law, Technology and Public Policy Clinic of the University of California at Berkeley recently wrote to Google chief executive Eric Schmidt expressing concerns about privacy aspects of the project. "Given the long and troubling history of government and third party efforts to compel libraries and booksellers to turn over records about readers, it is essential that Google Books incorporate strong privacy protections in both the architecture and policies of Google Book Search," they said. Google spokesperson Gabriel Stricker defended the deal on Friday and noted that Microsoft had abandoned its own plans to create a digital library. "The Google Books settlement is injecting more competition into the digital books space, so it's understandable why our competitors might fight hard to prevent more competition," Stricker said. "That said, it's ironic that some of these complaints are coming from a company that abandoned its book digitization effort because it lacked 'commercial intent,'" he added. Microsoft, which entered into a 10-year Web search partnership with Yahoo! last month that set the stage for a joint offensive against Google, also had a project to create a vast digital library but shut it down in May of last year. Online retail giant Amazon is a major player in the electronic book sector through its popular e-reader, the Kindle.
Share This Article With Planet Earth
Related Links
Satellite-based Internet technologies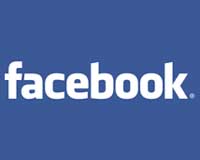 Five users sue Facebook for being too social a network
San Francisco (AFP) Aug 18, 2009

Five Facebook users are suing the social network for doing what made it an online superstar -- letting members share aspects of their lives on the Web. A lawsuit filed Monday in a southern California court accuses Facebook of being a data-mining operation that does not deliver on promises to give users strict control of data uploaded to profile pages. Facebook has dismissed the lawsuit ... read more